[ad_1]
Republican South Carolina Sen. Lindsey Graham told CNN host Dana Bash to "stop covering" for Democrats when discussing late-term abortion Sunday morning.
"At 15 weeks you have a developed heart and lungs. And to dismember a child at 15 weeks is a painful experience, it's barbaric, it's out of line with the rest of the civilized world. Only North Korea and China allow abortion on-demand up to the moment of birth, except the Democratic Party," Graham said on CNN's "State of the Union" on Sunday.
"What the Democratic Party proposes on abortion is barbaric. Abortion up to the moment of birth, taxpayer-funded, I think is barbaric. I welcome this debate. I think the Republican Party will be in good standing to oppose late-term abortion like most of the civilized world," he added.
The comment came amid a discussion on former President Donald Trump's campaign saying abortion is a state issue, while former Vice President Mike Pence recently said he does not agree with the Trump camp and that the country has an opportunity to "advance the sanctity of life" beyond just at the state level.
CANADIAN OFFICIAL SAYS GOVERNMENT WOULD 'WORK TO PROVIDE' ABORTION PILL TO AMERICANS IF BANNED IN US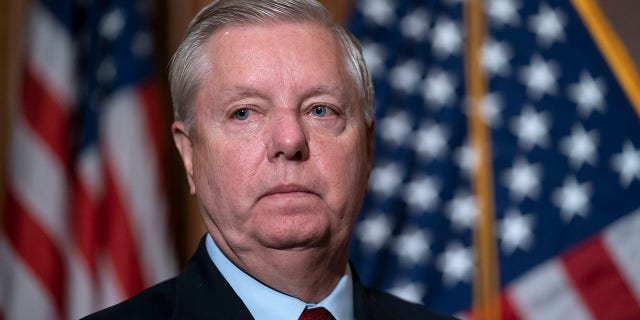 Bash responded to Graham's comment: "Just for the record, Roe went up to viability. But I just want to button this up …"
SUPREME COURT PRESERVES FULL ACCESS TO MEDICAL ABORTION PILL MIFEPRISTONE
"No, quit covering for these guys," Graham said as Bash continued speaking. "No, no, no you're media. You keep covering for these guys. They introduced legislation that allowed abortion on-demand with taxpayer funded… up to the moment of birth. That was their position in Washington. That's the law they want to pass and nobody in your business will talk about it. It's barbaric."
Bash said she's "not covering for anybody, and you know that," citing how when Democrats are on her show she asks them about their positions on late-term abortion.
"Well, just report the facts," Graham said.
Bash redirected the interview back to Trump's position that states should handle abortion laws, and asked if Graham agrees with his position.
PRO-LIFE GROUPS PRAISE MISSISSIPPI FOR 8 NEW 'CULTURE OF LIFE' LAWS
"[Trump] said yesterday, I think at his speech in Iowa, that he opposes late-term abortion," Graham said.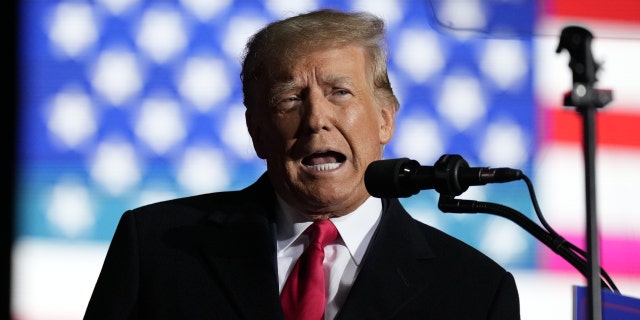 "Here's what I believe, that anybody running for president who has a snowball's chance in hell in the 2024 primary is gonna be with me, the American people and all of Europe, saying late-term abortions should be off the table. Seventy percent of people oppose late-term abortions. I am confident, over time, that's where our nominee will be. I am confident that no Democrat will answer the question of when do you draw a line? They never get challenged, and I welcome this debate."
CLICK HERE TO GET THE FOX NEWS APP
"Should we be like China and North Korea, or should we be like Europe when it comes to late-term abortion?" he continued.
[ad_2]