[ad_1]

Last month, five lady cadets, who completed their training in the prestigious Officers Training Academy (OTA) in Chennai, made history by getting inducted into the Army's Regiment of Artillery. Though women have been commissioned as officers into supporting arms of the Army since 1992, this is the first time they are entering into the Artillery, a fighting arm.
In January this year, Army chief General Manoj Pande formally announced that the Army has decided to commission women officers into the artillery arm and that a proposal was sent to the Union government in this regard. Elaborating on the decision, General Pande said it was "significant" and that women in the Army have been performing "exceedingly well".
Having been commissioned as officers into the Artillery, these young women are expected to join their respective units that handle Bofor, Dhanush and M-777 howitzers, K-9 Vajra self-propelled guns and others.
The OTA in Chennai has been admitting lady cadets for training along with gentlemen cadets since the early 1990s by imparting military knowledge and leadership skills. Hundreds of young women from remote corners of the country, who wish to be part of the Army and serve the country hand in hand with men, aspire to join the OTA. This time, 121 gentlemen cadets and 36 lady cadets completed their training and were commissioned as officers into various arms and services of the Army.
Text by Dennis S. Jesudasan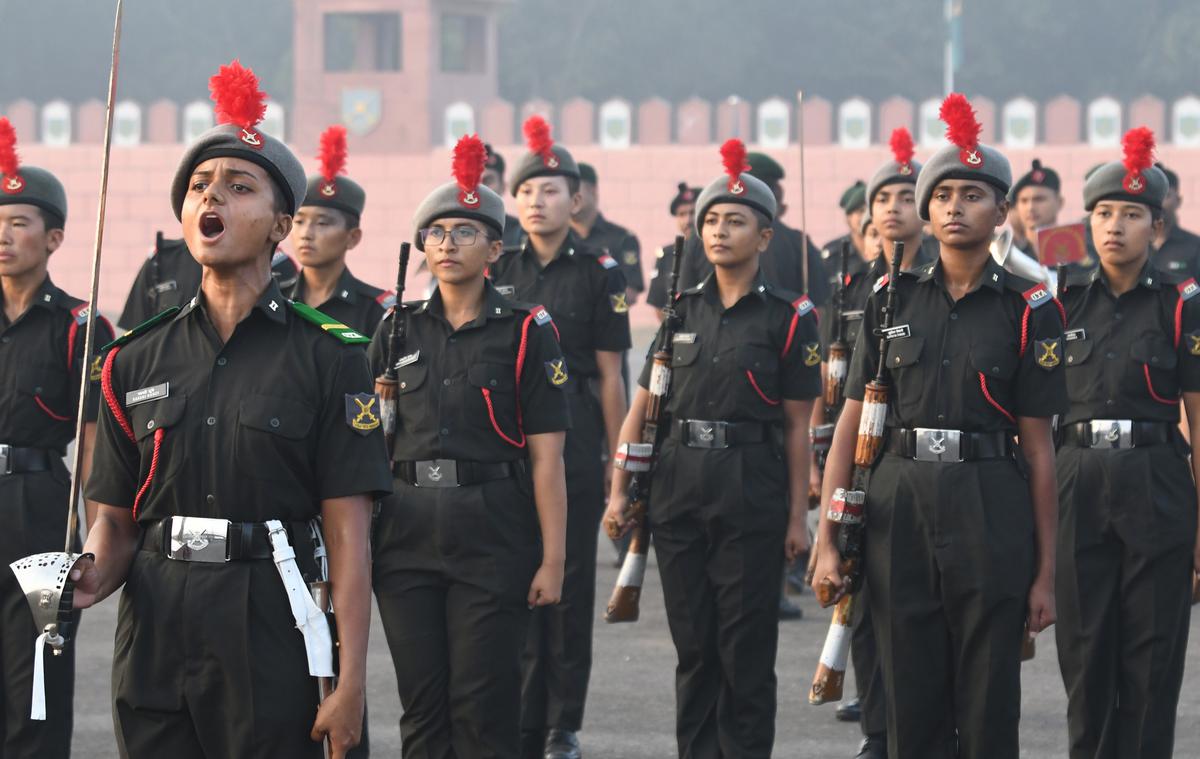 Photo:
B. Jothi Ramalingam
A lady cadet commands her contingent during practice.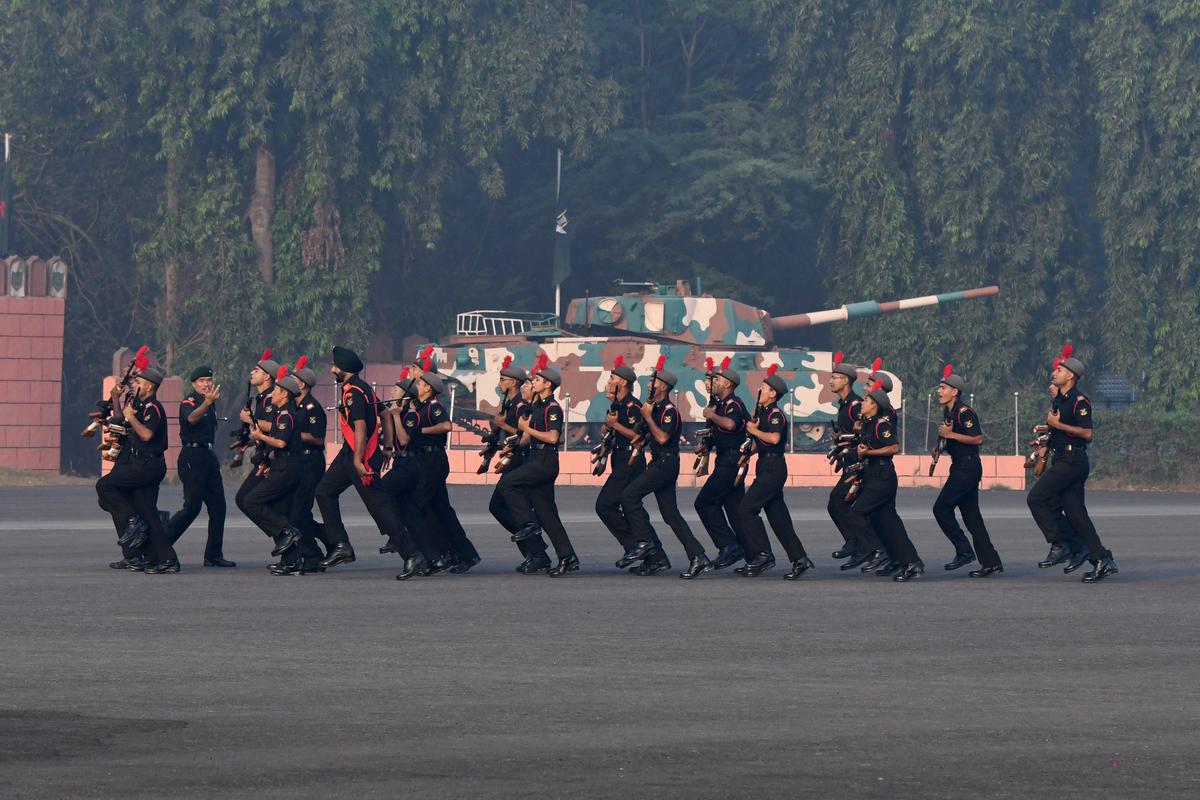 Photo:
B. Jothi Ramalingam
Lady and gentlemen cadets train together under the watchful eye of their instructors.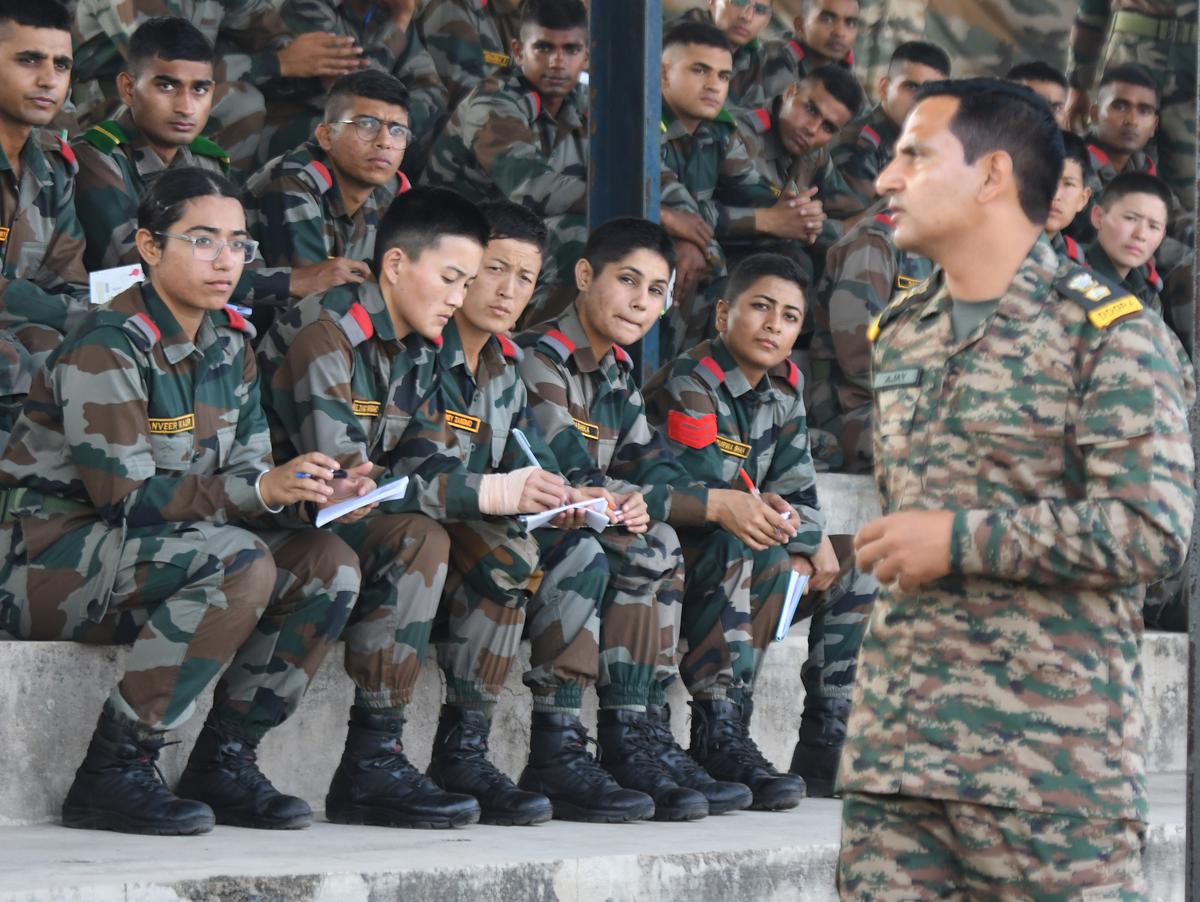 Photo:
B. Jothi Ramalingam
A tutor instructs his cadets on their daily lessons.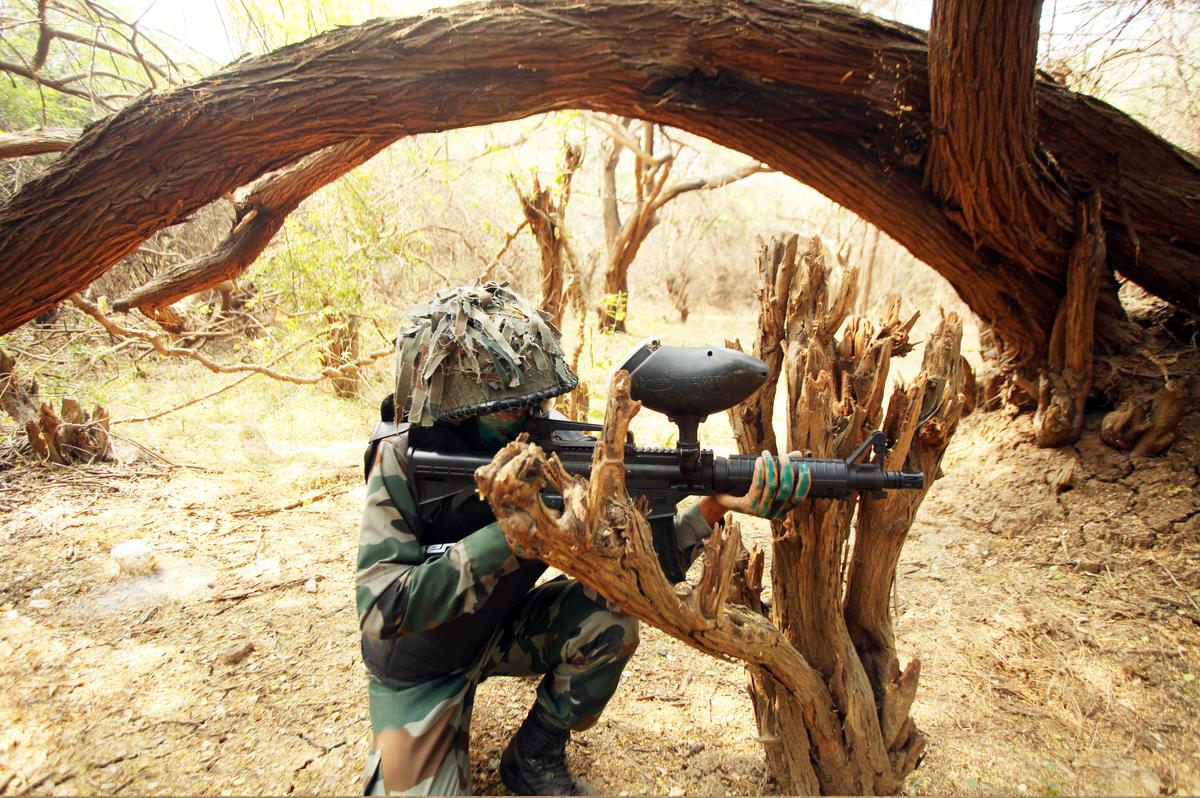 Photo:
B. Jothi Ramalingam
A cadet practises marksmanship. Being in sync with one's own breathing, utilising available objects around for stability and determining wind values are among the lessons a cadet is trained in.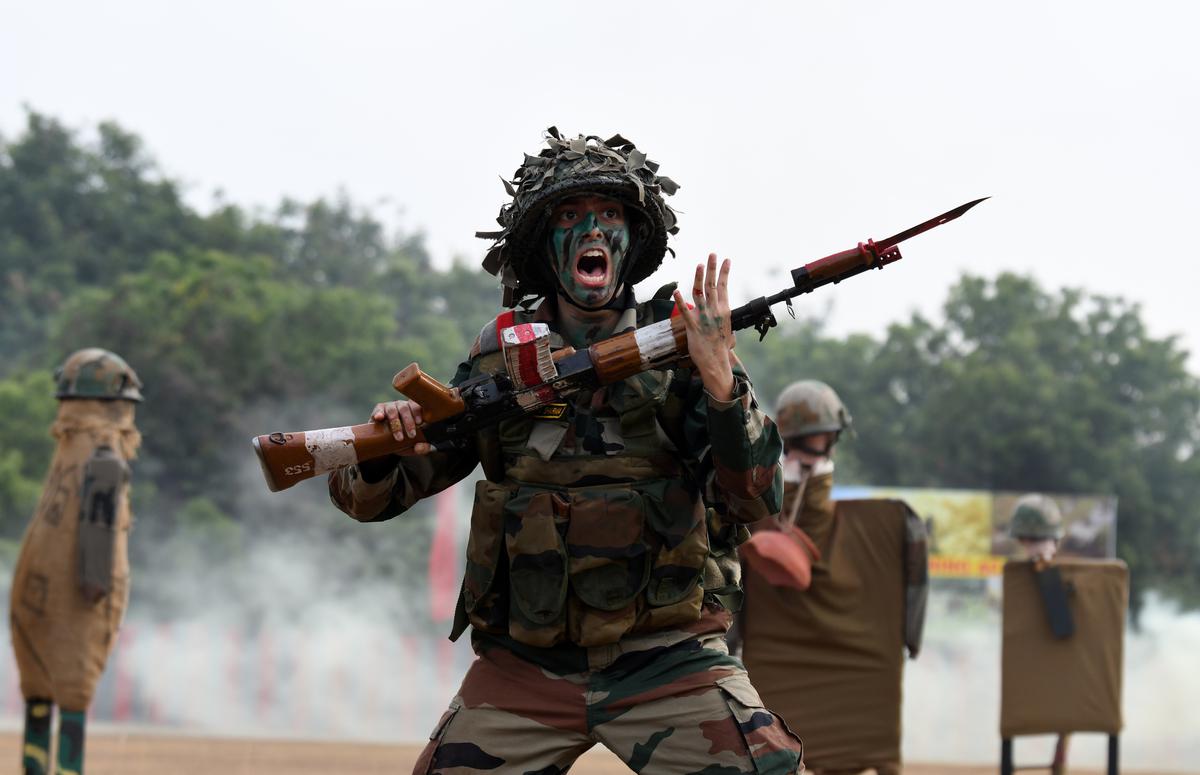 Photo:
B. Jothi Ramalingam
Irrespective of whether they would join the fighting arms or supporting arms, all cadets are imparted certain basics in
military training. Here, the cadet is being trained on how to encounter a threat from a hostile party in close quarters.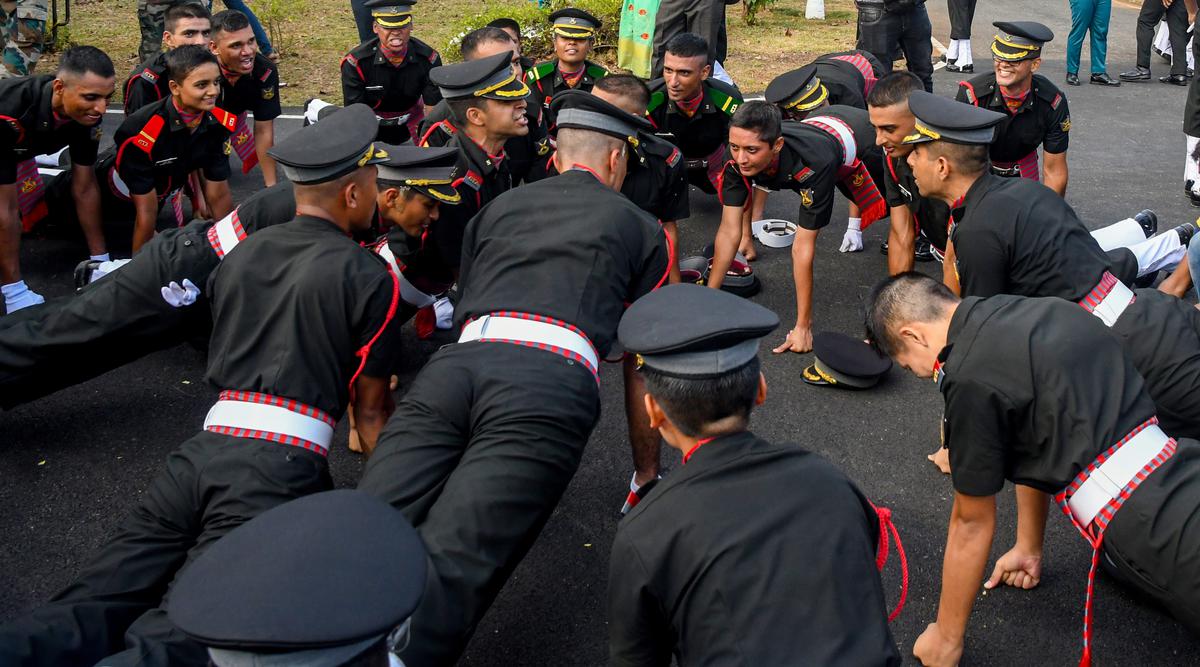 Photo:
B. Jothi Ramalingam
The cadets share great camaraderie during their training. Their gruelling sessions starts at 5.30 a.m. and many of the exercises require that they work as a team.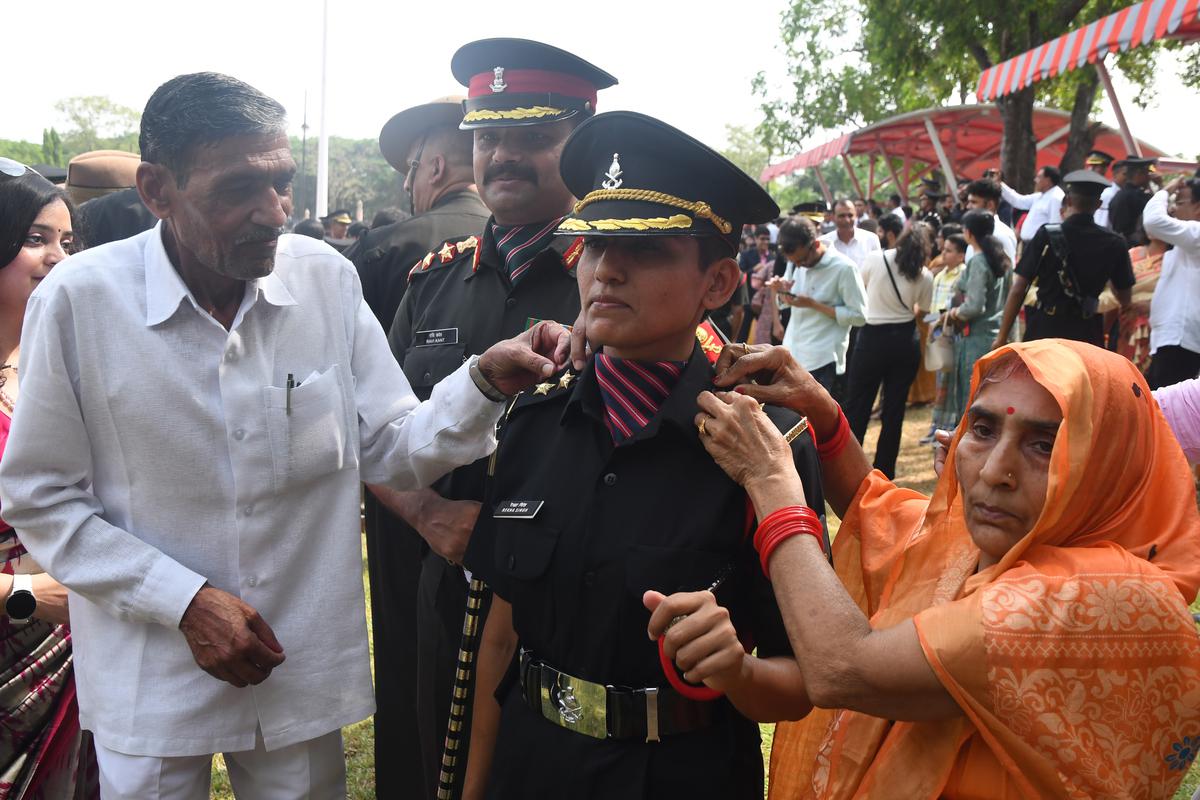 Photo:
B. Jothi Ramalingam
Lieutenant Rekha Singh, who lost her husband Naik Deepak Singh in the Galwan Valley clashes between India and China
three years ago, was among those commissioned as officers recently.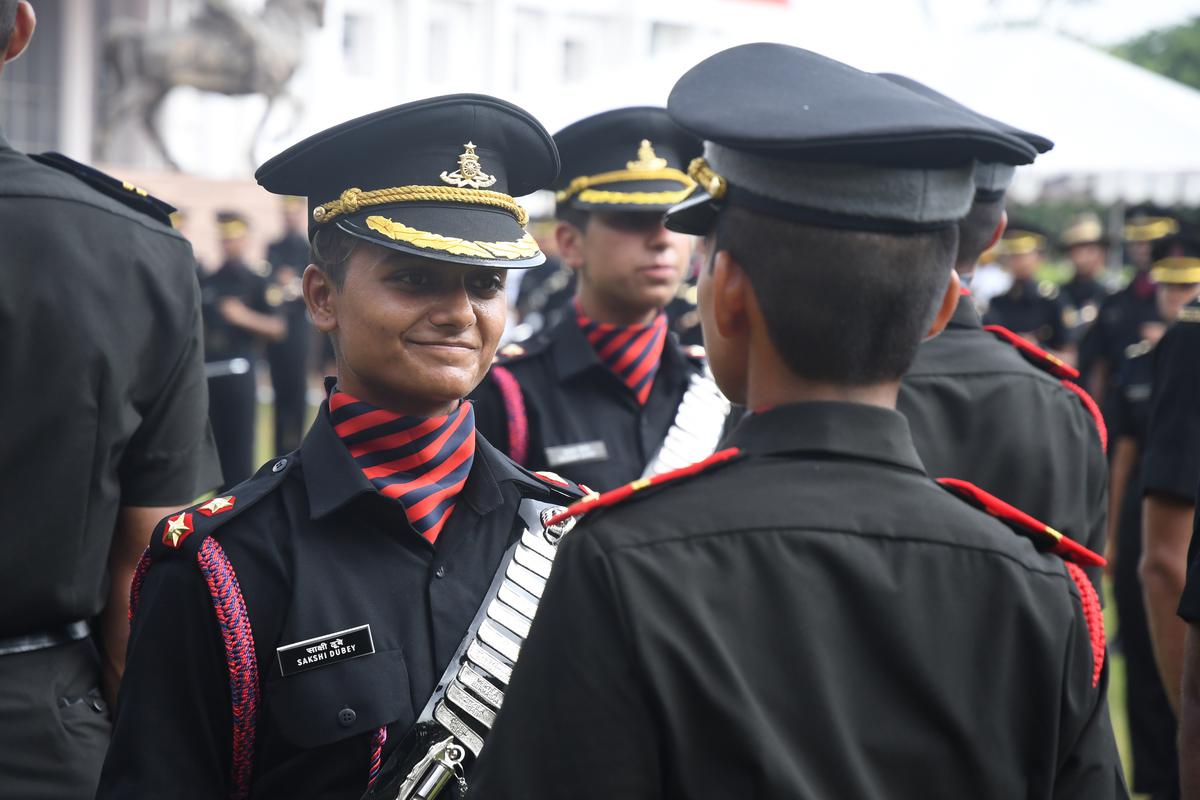 Photo:
B. Jothi Ramalingam
Lieutenant Sakshi Dubey is among the first five women who have been commissioned into the Army's Regiment of Artillery. Lieutenants Aditi Yadav, Akanksha, Mehak Saini and Pious Mudgil share the honour.
[ad_2]