[ad_1]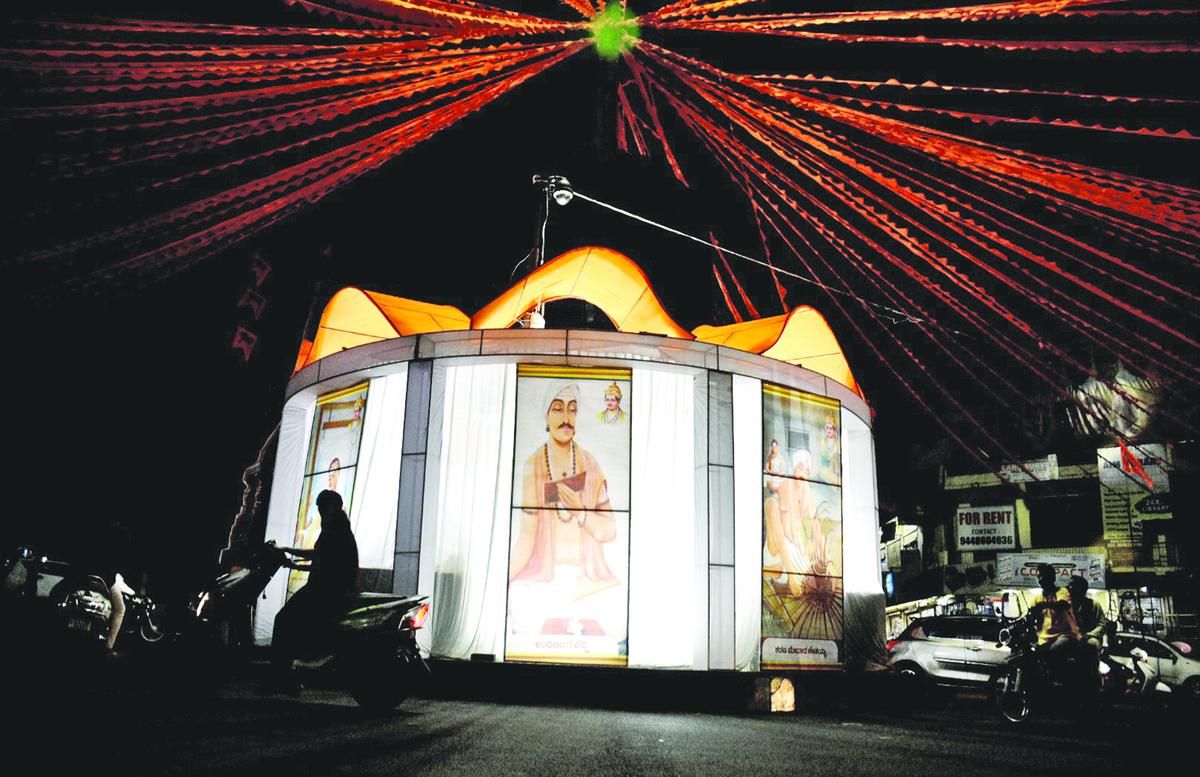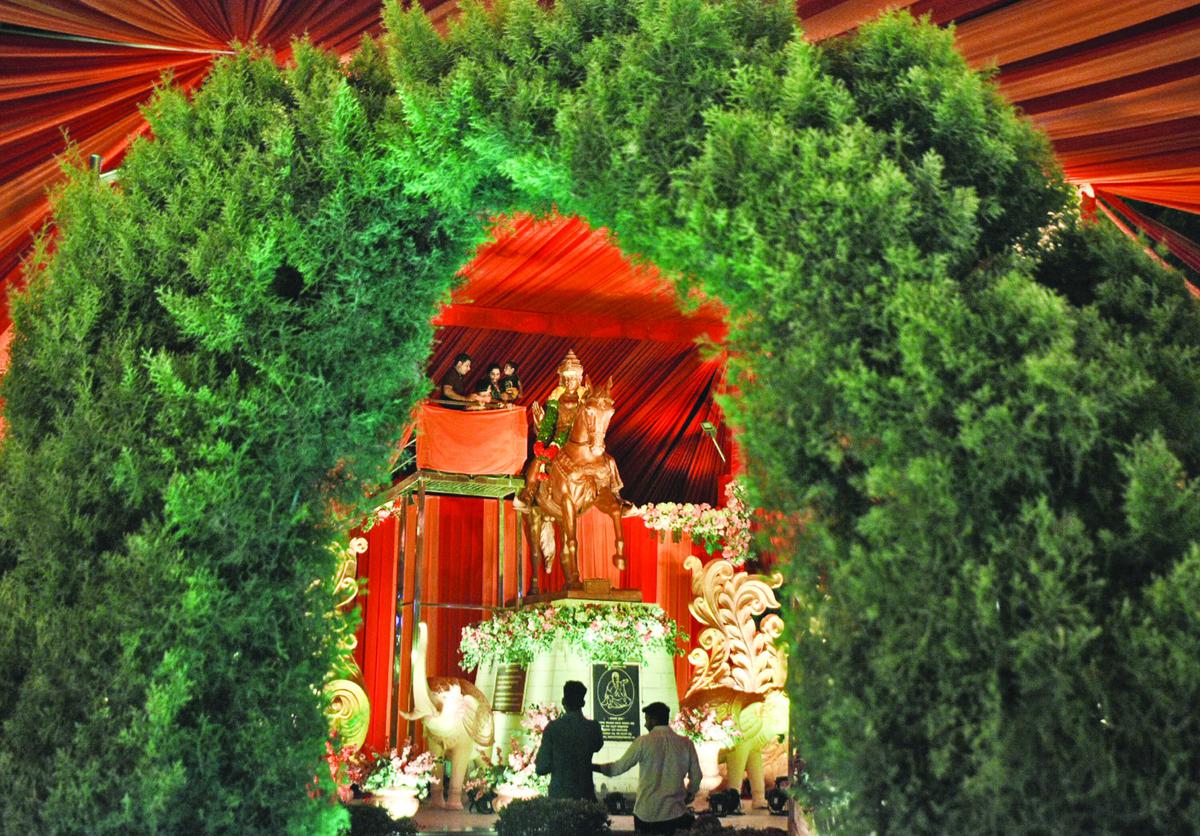 The birth anniversary of 12th century social reformer Basaveshwara was celebrated on a grand scale in Kalaburagi district on Sunday.
Deputy Commissioner Yeshwant Gurukar, Superintendent of Police Isha Pant, Police Commissioner R. Chetan, Zilla Panchayat Chief Executive Officer Girish Badole and Kalaburagi City Corporation Commissioner Bhuvanesh Patil, among others, paid floral tributes to Basaveshwara at Jagat Circle.
The equestrian statue of Basaveshwara draped in saffron clothes interspersed with red clothes drew the attention of all people. The cynosure of all eyes was the gigantic Shiva Linga made up of cloth, installed in the centre of Jagat Circle and a 60-ft tall cut-out of Basaveshwara.
All the major roads in the city were decked up with festoons and youth, including women groups, from different localities took out bike rallies and gathered at Jagat Circle.
Later in the evening, a grand cultural procession consisting of tableaux depicting pictorial presentation of Basaveshwara's philosophy and other contemporary Sharanas was taken out in the city.
Different organisations and followers of Basaveshwara distributed free food, butter milk and juice in various parts of the city.
[ad_2]