[ad_1]
Former Arkansas Gov. Asa Hutchinson, a 2024 GOP presidential hopeful, went on the attack mode Sunday against former President Donald Trump and Florida Gov. Ron DeSantis.
During an interview with Fox News Sunday host Shannon Bream, Hutchinson namely criticized DeSantis over his handling of Disney.
"I think it is important that we make sure that we don't become heavy-handed in government to punish those that are creating jobs for Americans and creating income and growing private sector. That's not what Republicanism is about. It's not what a conservative is about," Hutchinson said.
DeSantis, who is presumed to be running in 2024, though he hasn't formally declared, defended his approach to Disney at an event in National Harbor, Maryland, Friday.
PRO-DESANTIS PAC OFFERS TO PAY TRUMP TO MOVE OUR OF FLORIDA AFTER HE CALLED IT THE 'WORST STATE'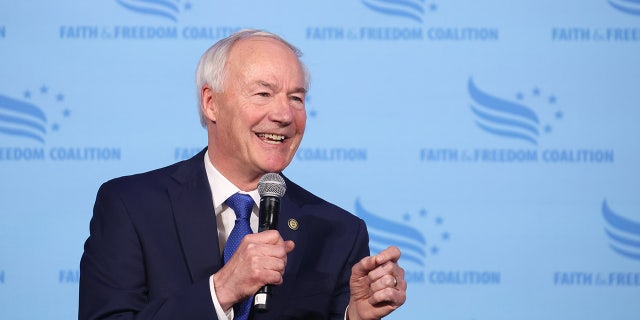 "In reality, Disney was enjoying unprecedented privileges and subsidies. They controlled their own government in central Florida. They were exempt from laws that virtually everybody else has to follow," DeSantis said. "That's not free enterprise, but it's certainly even worse, when a company takes all those privileges that have been bestowed over many, many decades and uses that to wage war on state policies regarding families and children."
In response, Hutchinson said, "I don't believe whether you're on the left or right of the political spectrum, government should not be telling business what they can and cannot do in terms of speech. And however, you describe it, it appears to me that the governor did not like what Disney was doing in terms of what they were saying in exercising speech, so they're being punished."
FLORIDA GOV. RON DESANTIS SUPER PAC MAKES HIRES IN IOWA, NEW HAMPSHIRE AND SOUTH CAROLINA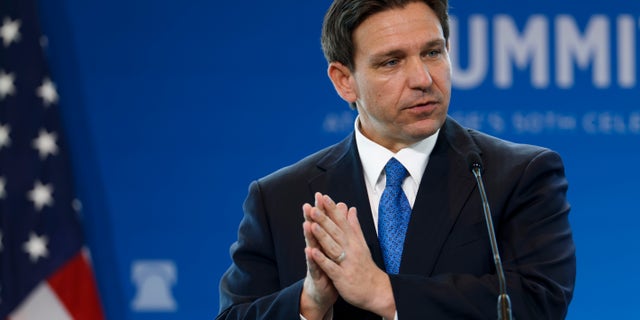 The former Arkansas governor, who is polling at barely 1%, said he sided with Trump in agreeing DeSantis is "getting it wrong on Disney," but added that "Disney is getting it wrong on themselves. "I don't agree with how Disney has handled things, but you don't use the heavy hand of government to punish a business," Hutchinson said. "I think that's wrong, and I think's that's indicating motivation to go after business because you disagree with their policies or what they're saying. The left does that. I don't want the right or conservatives to do that either."
Asked if he would support Trump if the former president received the 2024 Republican nomination, Hutchinson said he discussed the terms with the Republican National Committee.
"I expect to be on the debate stage. I don't prefer party loyalty oaths, but it's important to have the competition," Hutchinson said. "I want to participate in the debate, so I'll see exactly what that pledge is, but I expect to be on the debate stage."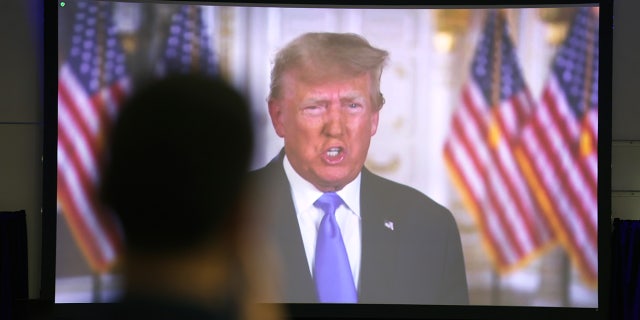 CLICK HERE TO GET THE FOX NEWS APP
"What America does not want is another repeat of 2020 where we have Joe Biden and Donald Trump running against each other. That's reflected in the polls, certainly on the Democrat side," Hutchinson added. "And so we don't want to repeat that it takes alternatives."
Fox News Digital reached out to Trump and DeSantis' office for comment.
[ad_2]